4 tags
Watch
http://lessnullvoid.cc/pulsum Pulsu(m) Plantae is a project that empirically analyzes which are the mechanisms that plants use to communicate and also how their own biological processes are a manifestation of communication, seemingly intangible to our senses. The project involves the design of an audible prosthesis, based on the biofeedback principle, a technique that focuses on obtaining...
3 tags
Watch
fraAngelico is open-source and most hackable synthesizer ever and that is also why we call it true digital! fraAngelico 8-bit PWM digital synth is also unique by the means of its sound generation. http://www.standuino.eu/musical-instruments/fra-angelico/
1 tag
DIYbio →
DIYbio.org was founded in 2008 with the mission of establishing a vibrant, productive and safe community of DIY biologists.  Central to our mission is the belief that biotechnology and greater public understanding about it has the potential to benefit everyone.
3 tags
DremelFuge - A One-Piece Centrifuge for Rotary... →
DremelFuge is a printable rotor for centrifuging standard microcentrifuge tubes and miniprep columns. Compared to the cost of a new centrifuge (priced by a fellow Thingiversian at $500 minimum on Froogle), a Dremelfuge is incredibly cheap. It can be used for DIYbio ( diybio.org ) or for some culinary uses. It requires industry standard 1.5ml/2ml Eppendorf/Microcentrifuge tubes.
3 tags
DIY microscopy - Hackteria →
In short, a small hack to the optics of a standard webcam with an adjustable focus-lens, allows to create video data, with a magnification of around 100 to 400x (depending on the model) at a working distance of a few mm. The highest magnifications can be achieved by inverting (putting upside down) the lens. Addition of good lighting by the use of leds allows to create images using a bright-field...
4 tags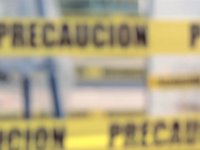 4 tags
4 tags
∞Deep Thought V.2
Es una máquina de inteligencia artificial, un fortune teller futurista que utiliza twitter como su centro de memoria, de donde extrae frases para comunicarse de forma aleatoria y poética con su entorno. Deep thought analiza señales cerebrales con sensores galvánicos, entendiendo estados de animo a partir de la variación de tensión eléctrica en la piel. Utiliza esta información para generar...
4 tags
Watch
Fun little experiment by the InteractiveLab group utilising a pair of iPhones, four servos controlled by Processing which receives openCVCIDetector face detection information via OSC from a custom iPhone app created in openFrameworks using iOS5 SDK. In other words, 2 iPhones observe and follow the face of the viewer.
4 tags
4 tags
libpd →
libpd is Pure Data. It is not a fork of Pure Data, not a different flavor of Pure Data. It is simply a way of using Pd in a new way that can be more convenient and allows compatibility with mobile app development, game development, embedding into sophisticated 3D visualization tools, and lots of other applications. As such, it adds to Pd, without taking away anything from Pd Vanilla's DSP core....
4 tags
Announcing the Free Universal Construction Kit: →
3 tags
Watch
signaldrift: I Dream of Wires I DREAM OF WIRES: THE MODULAR SYNTHESIZER DOCUMENTARY is a documentary film about the history and resurgence of modular synthesizers. The film, directed by Robert Fantinatto, is currently in production. Jason Amm (aka Ghostly International recording artist SOLVENT) is serving as producer for the film, and is also composing the original soundtrack, as heard...
3 tags
3 tags
3 tags
3 tags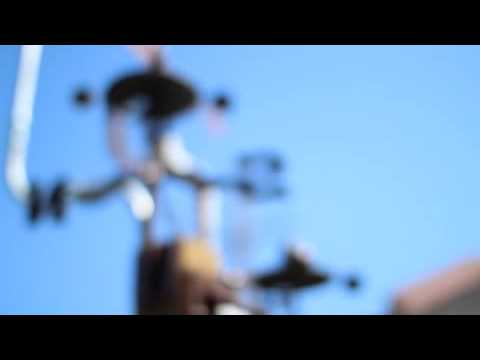 4 tags
Watch
Lumibots: What looks like a time-lapse recording of bioluminescent critters roaming the deep sea floor is in fact a swarm of 9 autonomous UV light emitting robots inhabiting a 1 x 2 meter phosphorescent surface. Created by Mey Lean Kronemann, a Berlin-based media artist with an interest in robotics, these lumiBots (2010-2011) tirelessly trace the fading trails of their peers. An...
4 tags
Watch
Armonic Espectral Resonator by Ariel Guzik. Mexico.
7 tags
Markus Kayser _ Solar sinter + Solar cutter
In a world increasingly concerned with questions of energy production and raw material shortages, this project explores the potential of desert manufacturing, where energy and material occur in abundance. In this experiment sunlight and sand are used as raw energy and material to produce glass objects using a 3D printing process, that combines natural energy and material with high-tech...
5 tags
Tetrafol.
The Tetrafol is a hand-held tangible electronic sound toy. Circuits enclosed by a wooden tetrahedron detect orientation and motion-gestures to modify the playback of a collection of Fol Chen's micro-compositions, allowing the user to explore sound through physical manipulation.
3 tags
The Magnatron
The Magnatron is an instrument that allows a person to play magnetic tape by hand. The provided stylus is rubbed across the tape field to create a sound similar to that of scratching records but with it's own unique character.
3 tags
Watch
Painting a Videorative portrait (a generative, narrative and interactive video portrait) starts with collecting personal videos of the person portrayed, tagged by him/her with relevant concepts and descriptions. Then, using a custom tool, the artist "paints with meanings" and generates a video portrait, subtitled with generative personal narratives. In the interactive installation...
4 tags
Watch
Plask is a multimedia programming environment. http://www.plask.org/
5 tags
Watch
Ariel Guzik _ Mexico City, 1960 Musician, researcher, scientist, artist, iridologist, herbalist. Her work is driven by a nostalgia that seeks to recover the game and combine art with science. Based on this, their devices are governed by a methodology of interaction between the viewer and the environment involving various performative actions in each of his appearances and generating a continuous...
5 tags
Julian Olivier - Föhnseher [Linux]
Föhnseher rises from the scrap heap of analog TV. Unlike other televisions, Föhnseher captures and displays images downloaded by people on surrounding local wireless networks. Other people's phones, laptops and tablet computers all become broadcast stations for this device, replacing the forgotten television towers of old. Project Page Critical Engineer
3 tags
4 tags
5 tags
Cibermedusae
All these creatures were generated by an algorithm controlled by number of parameters that can be randomized and animated. The look was inspired by amazing works of Ernst Haeckel. work by: Marcin Ignac documentation: http://marcinignac.com/projects/cindermedusae/
4 tags
Watch
Voice Lessons (2011) by John Keston is an electronic, audio device that interrogates the popular myth that every musical instrument imitates the human voice. Touching the screen allows the participant to manipulate the visuals and vocalizations of the "voice teacher" as he recites vocal warm up exercises.
6 tags
Watch
subcycle labs is the creative work of christian bannister a musician, designer and developer located in portland, oregon. http://www.bannister-design.com/blog/
3 tags
Watch
interactive robotic painting machine uses artificial intelligence to paint its own body of work and to make its own decisions. While doing so, it listens to its environment and considers what it hears as input into the painting process. In the absence of someone or something else making sound in its presence, the machine, like many artists, listens to itself. But when it does hear others, it ...
3 tags
Watch
rAndom's 'Study of Time # 1' is a first piece that evolved from the studio's recent scenography for the contemporary dance piece FAR by Wayne McGregor | Random Dance. Premiered at Design Miami Basel 2011, the installation takes light, it's presence and it's absence, as a medium for the representation of time. A vividly illuminated autonomous algorithm magically reveals the time of the day,...
3 tags
senseless drawing bot
exploring the relationship between machine and art, so kanno and takahiro yamaguchi have created 'senseless drawing bot', a self-propelling device on a skateboard that sprays abstract linework on a stretch of wall using a double pendulum. extrapolating the dynamism of modern graffiti forms, the robot takes advantage of the chaotic gestures of the swinging pendulum to create erratic...
5 tags
Astrocantus - the sound of the universe
AstroCantus converts the celestial map into an infinite musical soundtrack that you define: from a delicate nocturne to a vast space symphony, all at a touch on your mobile device. http://astrocantus.com/
4 tags
GEOrchestra Developed to run on mobile devices,...
4 tags
Watch
Johann Sebastian Joust is a no-graphics, music-based, physical jousting game for two to six players, designed for motion controllers (i.e. PlayStation Move) and smart phones. The goal is to keep your accelerometer sufficiently still and be the last player remaining. Try to jostle your opponents' controllers while protecting your own! ...
4 tags
VVVV on browser
An open project, which aims to bring the visual programming language VVVV to your web browser. While the original VVVV runs as desktop application on Windows, VVVV.js tries to introduce all the great VVVV paradigms to the world of web browsers. In plain language this means: VVVV.js is a Javascript port of VVVV's "runtime parts", which enables your web browser to run VVVV...
3 tags
Extending the Touchscreen [oF, Arduino, iPad,...
'Extending the Touchscreen' is an ITP Thesis project by Michael Knuepfel which includes seven devices designed to improve upon or supplement the functionality of capacitance touchscreens; game controller, digital signet rings, mechanical stylus, sound stylus, pulse generator, dial-a-rama and future devices.
4 tags
Humatic feet Mieko Suzuki
Humatic's Re-Performance concepts & technologies allow visitors access to pre-recorded music & dance performances. The spectator / listener is invited ( but not obliged) to control the flow of a pre recorded performance. To do so, he is given easy-to-learn physical interfaces. He selects the degree of his involvement and can change his role from observer to player to...
5 tags
VPT - free multipurpose realtime projection... →
4 tags
Live coding + Processing
live-processing is a Processing clone with livecode capabilities. Install: http://automata.cc/live-processing
2 tags
glitch
lofi Rosa Menkman - A Vernacular of File Formats View more documents from Rosa Menkman
5 tags
5 tags
NEW ART/SCIENCE AFFINITIES →
"New Art/Science Affinities," which focuses on artists working at the intersection of art, science and technology, was produced by a collaborative authoring process known as a "book sprint." Derived from "code sprinting," a method in which software developers gather in a single room to work intensely on an open source project for a certain period of time,...
3 tags